Who is your Super Hero? Wonder Woman? Batman? Or, as we did with the women at the William G. Truesdale Adult Detention Center in Alexandria, VA, we made our own. Our super heroes have magic in them that help us and help the world. Take a look at what creative and healing superheroes the inmates created under the guidance of our amazing Heard teacher Sharmila Karamchandani. Don't you wish these superheroes really existed?
This creature has a calming face and body of strength. The red fingertips have healing quality. She comes into your life to make you realize your own beauty.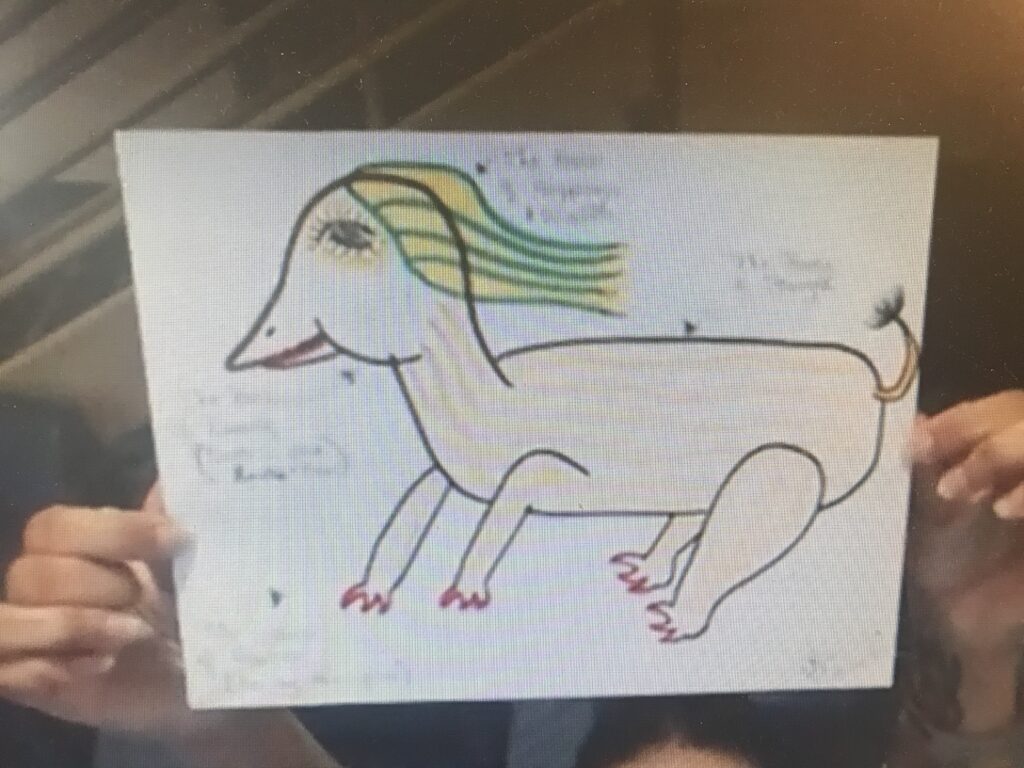 Meet the Pain Relieving Octopus! It has healing tentacles. Wherever you have pain the tentacles can heal you upon touch.